Info on events, activities, workshops and exhibitions in North Carrick!
North Carrick Community Newsletter
Remember you can send in your stories for the next Community Newsletter at any time!
Deadline 24th Feb 12 noon.
–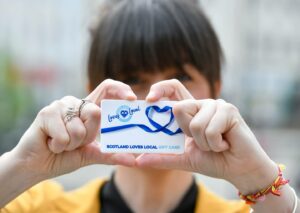 Introducing the Scotland Loves Local Gift Card scheme!
The Scotland Loves Local Gift Card is a gift to the entire community – treating someone to the fantastic products, services and experiences on offer in their area, and at the same time protecting local jobs and ensuring the community prospers. Find out More Here!
Carrick Loves Christmas Event!
Please fill in our event survey to let us know what you thought of the first ever Carrick Loves Christmas!